Services for the Performing Artist
Career Guidance with a Coach/Consultant experienced in your business
Control Stage Fright with the ZEBRA method
Acting & Voice study with an award- winning singer & actress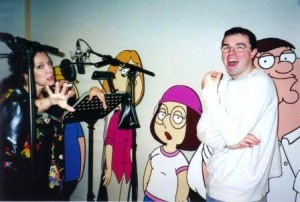 Recording Family Guy with Seth MacFarlane, Photo: F Hannan
I work with emerging artists & artists in transition. The entertainment business is a challenge and I want my clients to enjoy financial and artistic success. I'm Adria Firestone, and I do not believe in the starving artist stereotype!
Refine your presentation package
Know your strengths
Perform without fear
Market yourself well
Maintain contact with the joy that got you started in this business in the first place.
You have, in Adria Firestone, a master leading you and may your path be that of enlightenment and enrichment as she guides you. – James De Blasis, Producer/Director
My new book is out , Harness Your Zebra: Career Design & Power Performance for the Emerging Performing Artist! Order it now, click in the right sidebar now. . .


Call or email NOW for an obligation free chat.
Phone (USA) toll free: 877 500 5717
International callers: +1 862 387-3254
Email: adria[at] afiartists.com
********
A great lady and a great heroine of mine has left us. In memoriam and with a grateful heart, I pay tribute to Dame Joan.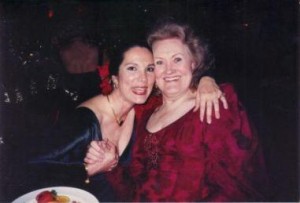 Adria & Dame Joan Sutherland, San Diego Opera '97